Discover more from Dappland: Last week in Starknet
Your weekly recap of everything in the Starknet ecosystem
Over 5,000 subscribers
Last week in Starknet Issue #13: The new and improved Starknet
Stay updated with the latest developments in the Starknet ecosystem
gm everyone, and welcome to Last week in Starknet, where we summarise the key events in the Starknet ecosystem and much more!
Remember to subscribe to stay updated with the ecosystem. 
TLDR:
Starknet mainnet received a huge update, improving the scalability and security of the network

Announcing Madara, a Rust-based Starknet Sequencer using Substrate

More and more dapps launched on Starknet last week
All this and more in this issue of Last week in Starknet! 🚀
🚀 Learn about this HUGE update for Starknet
Last week, Starknet mainnet network upgraded to v0.11. 
But WTF does this mean?
High level, this upgrade improves the scalability and security of the network while allowing developers to deploy Cairo 1.0 contracts. It's huge and has excited us and many in the Starknet community. This isn't Regenesis, another big update for Starknet, but that will go live later this year.
Starknet is still in alpha, and breaking changes are needed to improve the network significantly. Therefore, we urge you to regularly open your Argent X accounts and make sure they're updated.
👋 Hello, my name is Madara
Abdel, Exploration Lead at Starkware, unveiled Madara, a Rust-based Sequencer using Substrate!
Early benchmarks from tests carried out revealed an outstanding 76TPS on ERC20 transfers. For comparison, Ethereum can only do 9-12. Talk about scaling, am I right?
If you're a developer and you're interested in staying updated or contributing to Madara, check out the GitHub repo.
🔄 Sithswap is now live on Mainnet
Sithswap, the first stableswap DEX, announced they had launched on Starknet mainnet.
With Sithswap, you can add liquidity and swap between popular stablecoins such as DAI, USDT, USDC, ETH, and WBTC pairs.
👀 ZKX Public Testnet is live!
But it was not just SithSwap that launched this week. ZKX, the 1st Perpetual DEX built on Starknet, just announced the launch of their Public Testnet.
As Starknet grows, even more dapps come to the network. Be early, try them out, and teach others about the vibrant ecosystem!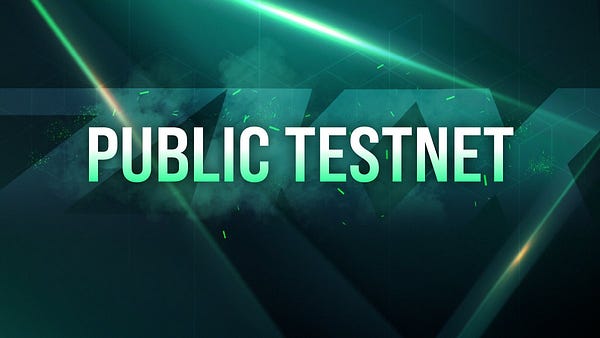 🌏 StarkWare X BuidlAsia
BuidlAsia is a technical conference that strives to share the latest development in crypto and connect players across Asia. To expand interest in Starknet, StarkWare announced themselves as a bronze sponsor for their upcoming conference.
If you're around Asia, you should join BuildAsia in Seoul from 6th - 7th June!
💭 Other things we found Interesting
Raphael Doukha created a full implementation of a multi-dimensional array in Cairo 1.0.
Tarrence Van As delves deep into explaining the thought process behind Dojo and what it aims to achieve.
👷 Ecosystem Jobs
Argent is hiring for a Lead Software Engineer, experienced in React and Node 

Julien Bouteloup is looking for an advanced Cairo developer for hire, in addition to some more exciting roles

Starknet ID, one of the most popular dapps on the network, is hiring for a Full-stack Starknet Dev
To find more roles from your favourite Starknet dapps, visit Dappland.com. 
🧱 Awesome Developer's Resources
If you are looking for some quick slides to introduce your friends to Starknet, you could check out these ready-to-go slides from Starkware Dev Advocate David Barretto.

Basecamp is here! If you want to learn about the new Cairo 1.0, register for free here!

In this episode of StarkCafe, Nurstar, and Antiyro explores Checkpoint, a library for indexing data from Starknet events and making it accessible through GraphQL. 
👀 What to look out for!
Join us for our first insider chat as our CEO Itarmar and CSO Julien Niset discuss Argent, the product roadmap, their highs and lows, and some of their insights on what can be achieved with Account Abstraction!
Set your reminders for April 6th, 2023, at 4:30 pm UTC!
📰 Enjoyed reading Last week in Starknet?
Thank you for reading Last week in Starknet. If you enjoyed reading this issue, we'd love for you to share it with friends, and family, or on social media.
Have a great week, and if you have any feedback, ideas, or insights to improve our newsletter, please email edward@argent.xyz.